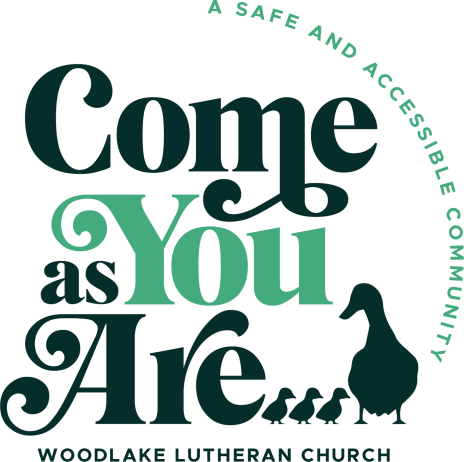 "I'm excited to see new life in our Church. God wants us to thrive, with Blessings" - Shirley Stroud
Woodlake Lutheran Church welcomes people as they are, inviting them into this wonderful community of faith.
Through a capital campaign this fall, we will help our building reflect the welcome that we offer to all God's people.
Keep your eyes on this space as we step forward.
---
Beginning in October, we will experience six weeks of stories and activities that will culminate in a celebration of generosity on November 5th , 2023.
Come as You Are … to Our New Youth Wing
Come as You Are … to Online Worship
Come as You Are … to The Sanctuary to Worship
Come as You Are … to The Fellowship Hall to Worship